Kaufman dental associates
Wellington, Florida
Schedule Your Visit Today
(561)333-2545
Cosmetic - "I use the symmetry and beauty I see in nature as my guide when designing a smile makeover. To me, a persons smile should be the truest representation of themselves. When creating a smile design, I consider the shape of the face and lips in addition to choosing tooth color, form and texture. Since a smile is so much more than just the teeth, I need to be sure that the new teeth will enhance their appearance. I am so gratified when my patients tell me that the teeth I designed look more natural than their former teeth!"
Holistic - As a Holistic Dentist, I consider each patients general well being, nutrition, and systemic conditions while evaluating their teeth, gums, and jaw. It is my mission that each patient in my practice understands the vital importance of preventing disease in their mouths. There is an undisputed mouth-body connection. As such, I do not support the use of toxic materials in the mouth. In addition, as a Physiological Dentist, I consider a stable dental bite to be critical for healthy full body posture.
Neuromuscular - Neuromuscular (NM) dentistry focuses on the relaxation of jaw muscles. My goal is to create the best harmony between the jaw muscles, the teeth, and the jaw joints. A sophisticated computer created by BioResearch allows me to measure muscle activity and determine a unique course of action for each patient. Since the relationship of the upper to lower jaw plays a large role in full body posture, I will sometimes recommend outside specialists within South Florida for my patients.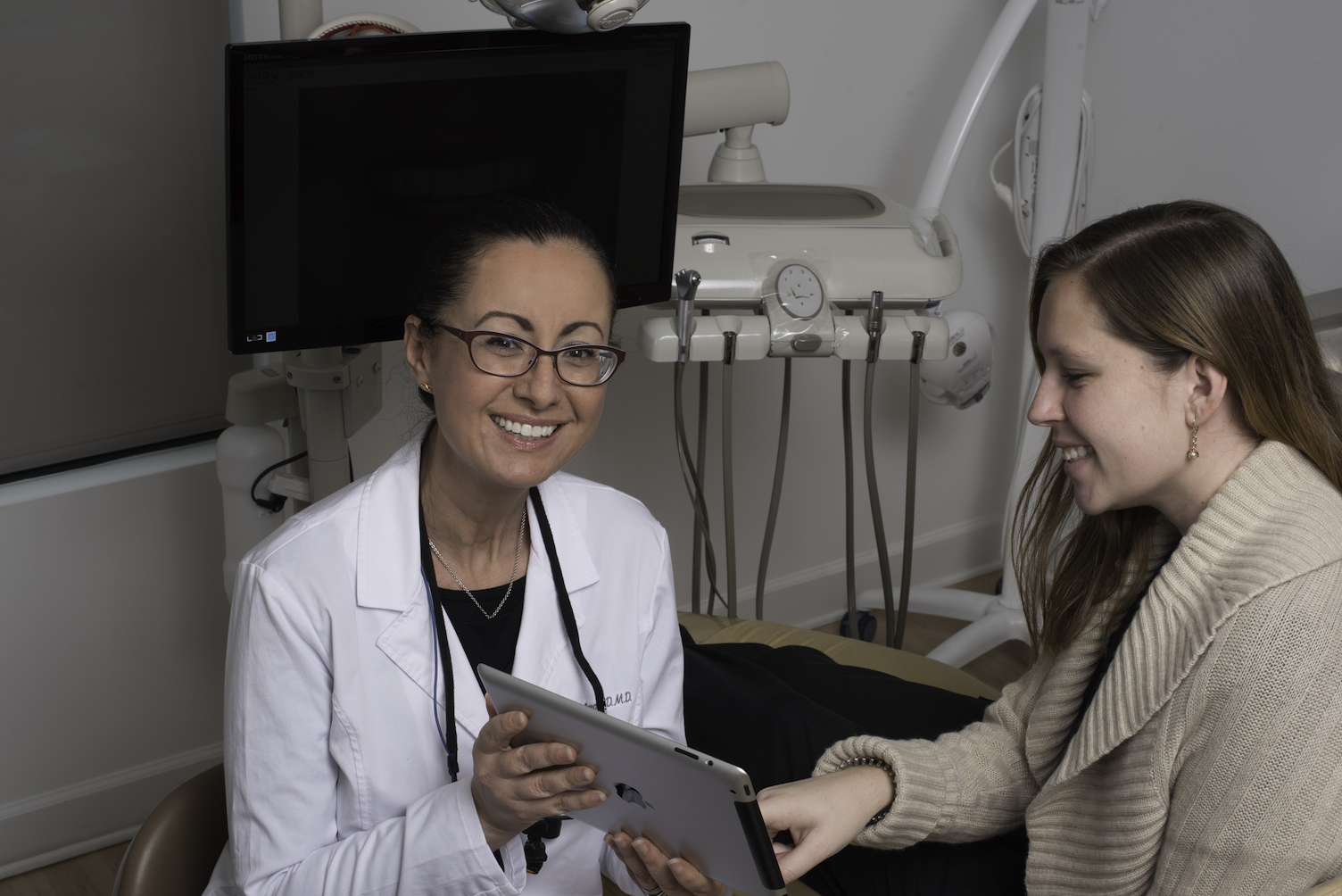 5-Star reviews!
We are humbled that so many of our patients took the time out of their busy days to review our practice. We are very proud of our reviews and of our reputation in Palm Beach County. Thank you so much to all our patients who have reviewed us and referred to us. The referral of your friends and family to our South Florida practice is the biggest compliment we can receive! We look forward to exceeding your expectations for years to come.
Relax
with nucalm®
"This neuroacoustic software has changed my life as a dentist. It is, by far, my favorite dental tool. NuCalm is an all-natural system which safely creates deep relaxation. During your dental visit you will notice the tension in your body melt away. The tremendous reduction in my patients' stress during their visits with me allows me to focus on the dentistry. Relaxed and happy patient = relaxed and happy dentist! "
-Marianna Kaufman DMD
Schedule Your Visit Today
561-333-2545